Albee Benitez Businessman heeds call of public service


posted December 08, 2017 at 05:40 pm by Isah V. Red
When you're a successful businessman, will you have time in public service?
Most men who wear suits or barong Tagalog daily to their plush offices merely smile when asked the question.
At a recent dinner in a plush Chinese restaurant in a mall in Taipei's elegant shopping district, Alfredo Abelardo Bantug Benitez also known as Albee Benitez, smiled, albeit shyly, when we (a group of entertainment journalists spending the weekend in now visa-free Taiwan led by the feisty Lolit Solis) asked him about the news he has been included in the PDP-Laban list of men and women the party will field in the 2019 senatorial race.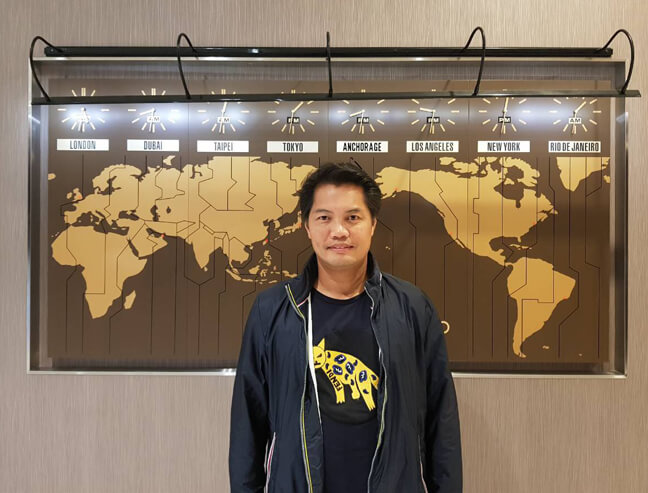 Alfredo Abelardo Bantug Benitez
Shaking his head, as if to tell us, he is incredulous as well with how fast news travel these days, he merely said, "I don't know, there are many factors that I have to consider to run in the next elections."
Benitez was in Taipei for a meeting with a former college classmate with business interests in Taiwan. We chanced upon him and his party at the mall and offered to have dinner with us, after all, he'd be turning 51 (he said) on Dec. 20.
The Palo Alto, California-born and raised 3rd District of Negros Occidental congressman is first and foremost a businessman, whose entrepreneurial skills are in his genes. He is after all the product of two brilliant minds, Jose Conrado Benitez and Betty Bantug, both prominent personalities in Philippine technocracy. Jolly's name had been attached to projects many won't forget, like the KKK (Kilusang Kabuhayan at Kaunlaran), Bliss (housing), human settlements, and most importantly Philippine Women's University.
And so, while his performance in the Lower House is quite undiminished by intrigues and controversies, he gives us this non-verbal message that he might be happier serving his constituents as a private persona bereft of the pomp and pageantry and drama that define high-profile politicos.
"If things would tell me I should go back to private life, then I will. That's never been a problem," he explained between bites of seafood shabu-shabu. "Before I turned to politics I was in private business."
In 2010, during the hotly contested presidential elections where Benigno Simeon Aquino or Noynoy won as president, Benitez also won a seat in the Lower House representing the third congressional district of Negros Occidental (comprising the towns of Enrique B. Magalona and Murcia and the cities of Silay, Talisay, and Victorias, his hometown ). This is his last term as a legislator, and PDP Laban, the party he recently swore allegiance to, has marked him as one of the probable candidates in 2019.
While he seems clueless on how to face this recent development in his political career (Benitez seems lost as to what he can offer to the general population as a senator), he is most certain that as an individual with genuine interest in public service, he can be of help to his constituents.
A mathematician by education (William & Mary College in Williamsburg, Virginia), he can easily extrapolate numbers, solve equations in relation to his constituents needs and wants.
His heart goes out for the needy and destitute in his district being the founder of Betty Bantug Benitez Foundation and Kaayong Lawas Foundation Hospital that has been the district's foremost NGO's in the outreach for the less privileged needs for assistance for their wellbeing with regular medical missions and other activities.


PUBLIC SERVANT. 3rd District of Negros Occidental Congressman Alfredo Abelardo Bantug Benitez, also known as Albee Benitez, believes that as an individual with genuine interest in public service, he can be of help to his constituents.
Benitez ventured into television production, with Game Changer on ABS-CBN's News Channel (ANC). The program is now off the air, but he is mulling on whether he should still revive it, because he thinks that is the kind of show that many Filipinos can learn a great deal in facing the challenges of the ever changing environment they are in.
"I think that every Filipino should be a game changer," he said, "because it is the only way that we can free ourselves from the daily pressures of finding solutions to problems we encounter in life."
This is also how he thinks of President Rodrigo Duterte. "Yes, of course, he is a game changer."
That is not to say that Benitez is a geek and doesn't have time for himself. A sportsman, he enjoys watersports (waterski) in which he was one a member of the national team and a silver medalist in the 1984 SEA Games.
As a congressman, he passed the Sugarcane Industry Development Act and Landmark legislation that supports to sugarcane farmers. He also implemented a scholarship program.
He had involvement in the implementation of various projects in Negros Occidental such as the Tourism Highway and Loop of Silay, the continuous upgrade and beautification of Bacolod-Silay International Airport roads, and the construction of other bridges and barangay hall buildings.
As we wrapped up dinner, Benitez said, "If you have time come to Negros (Occidental) and see the province's top tourist attractions – the scenic Mambukal Resort of Murcia; the captivating world-renowned Ruins of Talisay; the popular park and playground, the Campuestohan High Land Resort of Talisay; the historic Patag in Silay; the cool Victorias' Gawahon Falls; and the museums of Silay and Talisay – Balay ni Tana Dacang, Balay Negrense, Jalandoni Museum and the Ramon Hofileña Ancestral House.
Benitez is also mulling building a theme park (in partnership with Enchanted Kingdom) to make the third district of Negros Occidental a true tourism haven and a paradise for families.
And whether he will run for Senator in 2019, he said, "The Filipino people should tell me if I should."