Lawmakers find Yolanda housing projects substandard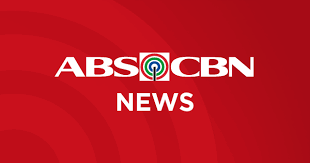 RG Cruz, ABS-CBN News
Posted at Sep 06 2017 07:44 PM
MANILA- The House of Representatives Committee on Housing claimed to have found substandard housing projects in relocation areas for the victims of super typhoon "Yolanda" in 2013.
The panel, upon the resolution of Eastern Samar Rep. Ben Evardone, recently inspected affected areas and claimed to have found mediocre structures.
Housing committee Chairman Negros Occidental Rep. Albee Benitez said he saw "glaring substandard" construction of facilities for the housing projects and noted that during their visit, they met a whistle-blower who testified under oath during their formal hearing that the materials used in the construction of homes were subpar.
The whistle-blower, an engineer Camilo Salazar, was a subcontractor for some of the housing projects in Balangiga, Eastern Samar.
Salazar, according to Benitez, supplied labor and materials and was supposed to handle around 100 housing units.
"Based sa testimony niya (Salazar), nakita niya [na] substandard [ang] materials. He reported it to his supervisor, in-explain na di dapat yan ang gamitin. He refused to put those substandard materials," Benitez said.
Evardone recalled that one of the housing units had a fallen beam and scored the National Housing Authority (NHA) for allegedly failing to monitor the housing projects and its principal contractor, a certain JC Tayag who allegedly subcontracts the projects illegally as well.
"NHA admitted it (subcontracting) is allowed if it is authorized. As of today, nung hearing sa Tacloban, there has not been any authorization for subcontracting," Evardone said.
ANOMALY IN CONTRACTS?
Evardone added that they will inquire as to why contracts were given to Tayag when a bidding procedure should have determined the contractor.
NHA figures according to Benitez reveal that the government should have built a total of 205,128 housing units since 2013 but 4 years later, only 23, 414 units are occupied. A total of 73,286 units meanwhile are still under construction, he said.
The lawmakers have also asked the Commission on Audit for a validation of the said figures, Benitez said.
"Four years, nakakaawa po. The victims of the calamity are still suffering as of today. Suffering continues," Benitez said.
Leyte 3rd District Rep. Vicente Veloso meanwhile pointed out that his district has not received any funds for housing nor has the government placed a housing site in their area.
Veloso is already eyeing possible charges against Tayag and other individuals linked to the poor construction of houses.
"I would say JC Tayag was guilty of Estafa when he [and his] corporation impressed upon the government [na] kaya niya magpatayo ng livable, matinong mga bahay only to find out very, very substandard ang ginamit na materials," he said.
"Mas maganda pa nga piggery namin eh," he added.
Evardone said P75.7 billion was allocated for the housing projects from the General Appropriations Act and supplemental budget but only P60 billion has been appropriated.
Typhoon victims who were supposed to occupy the units have also complained of the poorly-constructed houses, saying most are shaky, have no power lines, and have inefficient sewage systems, Ilocos Sur Rep. DV Savellano said.
Because of this, Benitez said some have opted to stay in temporary shelters instead while others went back to danger zones.
The strongest typhoon to hit the country in 2013, Yolanda ravaged the island of Visayas leaving hundreds dead and thousands more homeless.