PDP-Laban to open doors to senators seeking re-election in 2019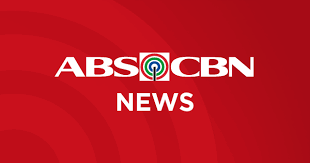 Sherrie Ann Torres, ABS-CBN News
Posted at Oct 06 2017 03:33 PM
MANILA- The ruling Partido Demokratiko Pilipino–Lakas ng Bayan (PDP-Laban) party will open its doors to incumbent senators who will seek re-election in the 2019 mid-term elections.
Senate President Koko Pimentel, who also heads the party, said on Friday that the "offer" will prioritize incumbent senators.
"If incumbent...senators [who would like to] join the party, then they will enjoy priority in inclusion in the slate," Pimentel told reporters in a message.
Members of PDP-Laban occupy a majority of key positions in the government. Among them are President Rodrigo Duterte, Pimentel, and House Speaker Pantaleon Alvarez.
Senators who might seek re-election in 2019 and membership in PDP-Laban are Sonny Angara, JV Ejercito, Grace Poe, and Cynthia Villar.
As early as now, Pimentel already revealed other personalities who may be included in the party's senatorial slate, namely Representatives Albee Benitez, Geraldine Roman, Karlo Nograles, Rodolfo Fariñas, and former Metropolitan Manila Development Authority (MMDA) chair Francis Tolentino.
The Senate president, however, clarified that he has yet to speak with these public figures he mentioned.
Party outsiders, according to Pimentel, will only be considered if PDP-Laban fails to complete its "Magic 12."
"We will try our best to come up with a complete 12-person slate. If we cannot come up with 12, then we are open to entering into coalition agreements with other parties," he said.
Meanwhile, Alvarez will be asked by Pimentel to be their party's "national campaign manager" for the senatorial slate under the battle cry "12-0."