3rd Albee Cup: Metro 3rd Inter-LGU Sportsfest
The Victorias City sports contigent in the 3rd ALBEE CUP: Inter-LGU Sportsfest takes the lead in the opening games of May 27 and the May 28 first Sunday schedule of basketball and volleyball matches, all held at the Natalio G. Velez Sports and Cultural Center.

Click on Image to Zoom In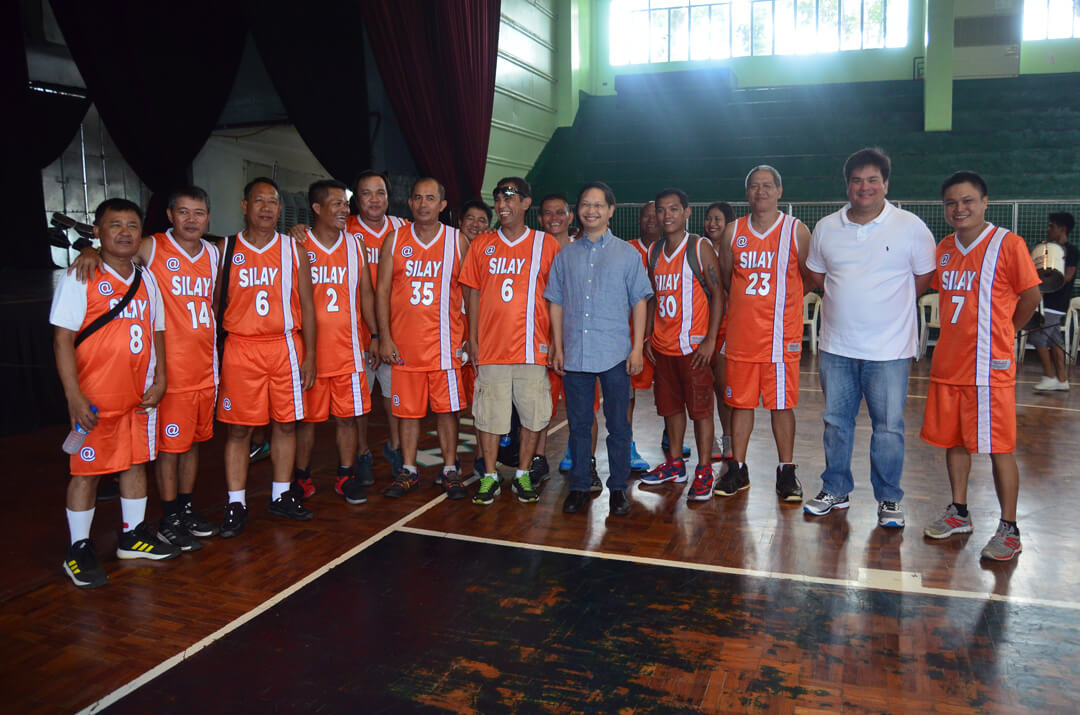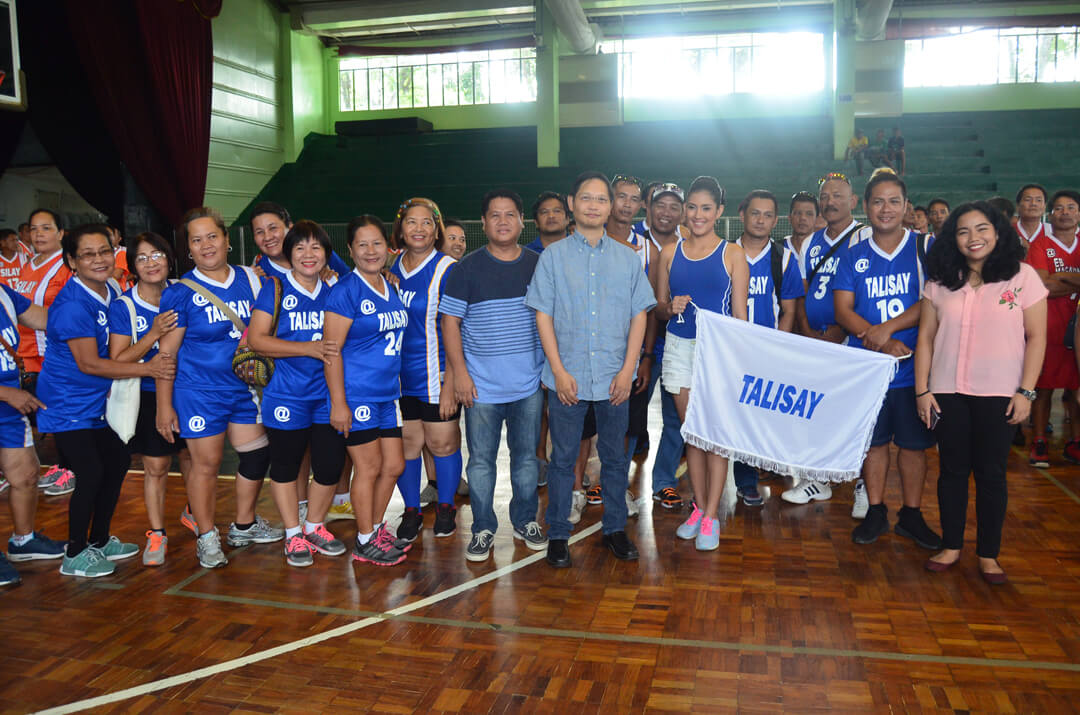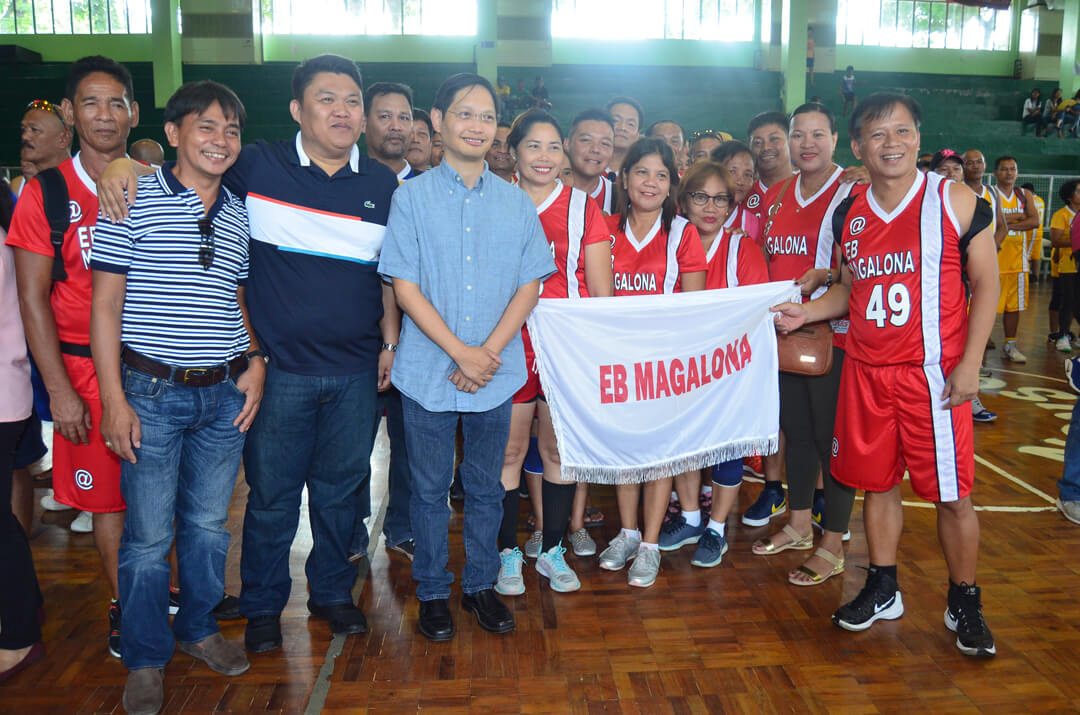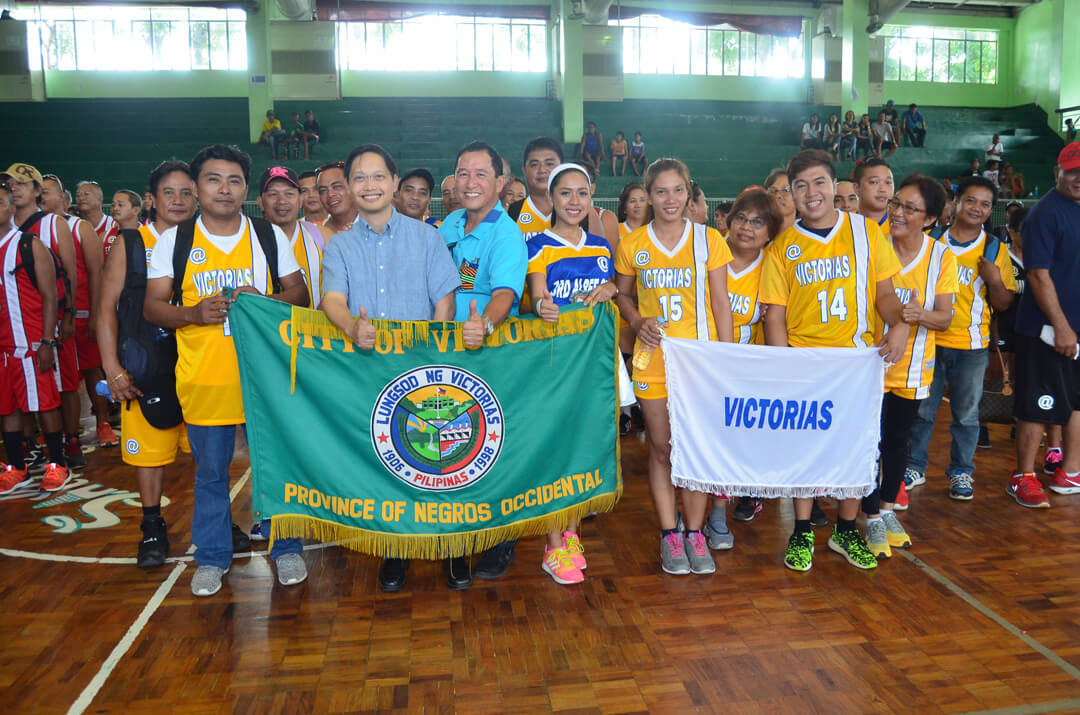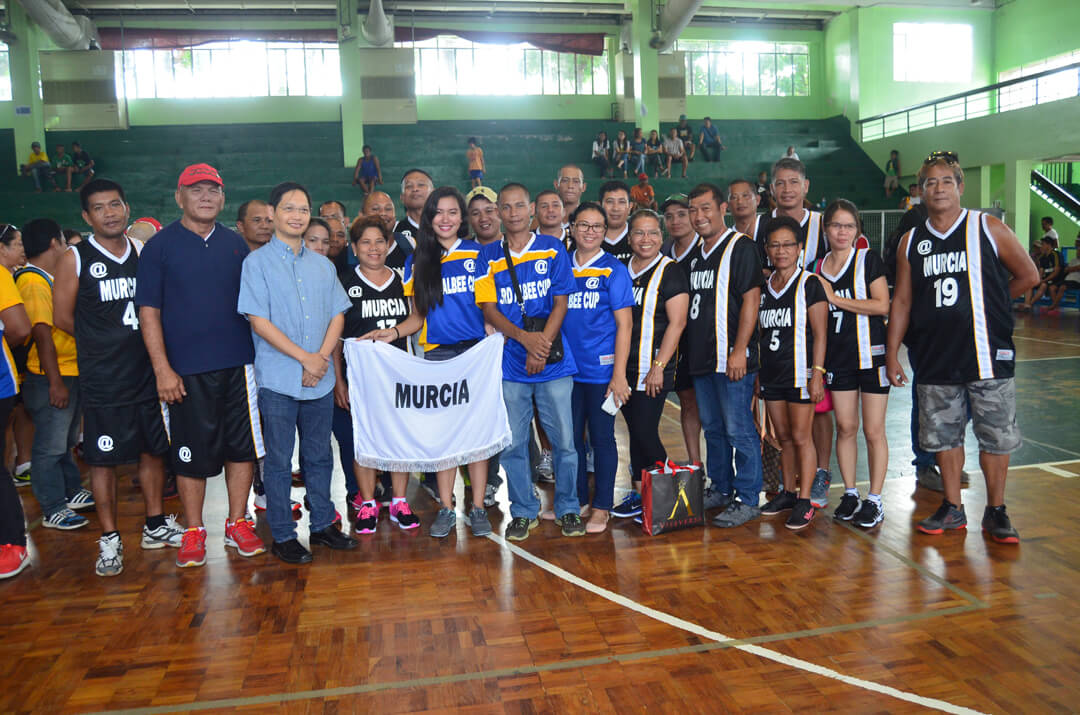 The 3rd Albee Cup LGU Teams of Silay, Talisay, EB Magalona, Victorias and Murcia with Dr. Francisco Benitez.
Victorias won over Silay in the 40 yrs. old & above category for basketball men's. It also beat EB Magalona in the 39 yrs. old & below category for basketball men's. In women's volleyball, Victorias won over Talisay.
EB Magalona won in two games, beating Silay in women's volleyball, and beating Victorias in men's volleyball.

Click on Image to Zoom In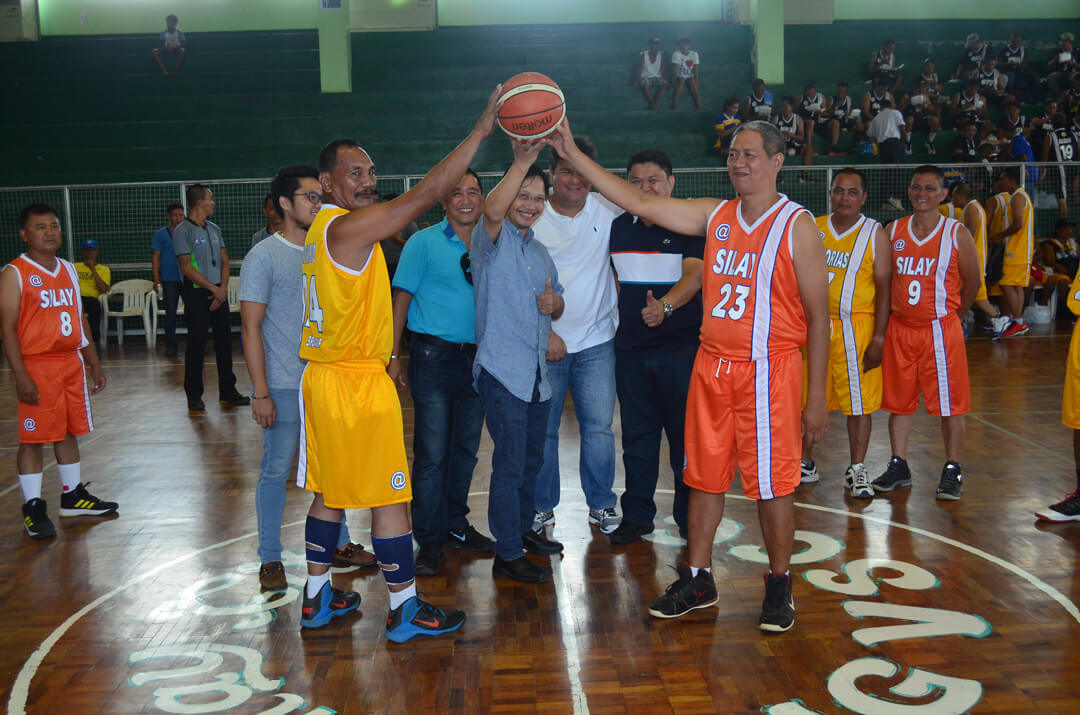 Ceremonial Toss to kick off the 3rd ALBEE CUP with Dr. Francisco Benitez, Mayor Wantan Palanca, Mayor Mark Golez, Mayor Marvin Malacon and Councilor Gab Villacin.
Talisay also posted two wins – beating Murcia in men's volleyball and winning over Murcia in basketball for 39 yrs. old and below category.
The Murcia 40 up basketball team won over EB Magalona in the second match played May 27.
Dr. Francisco B. Benitez, younger brother of Third District Representative Alfredo B. Benitez and current president of the Philippine Women's University speaking in behalf of Congressman Benitez welcomed all participating athletes in the opening program, noting the cooperation and support of all local government units in the Third District for the program. Declaring the tournament open, Dr. Benitez rallied participants to continue to be physically fit and take the opportunity to strenghthen ties with fellow public officials both through the friendly competition and sharing of best practices.
Silay City Mayor Mark Golez, host of the opening games, welcomed everyone.
Leading their respective teams are Silay Mayor Golez, Victorias Mayor Francis Frederick Palanca, EB Magalona Mayor Marvin Malacon, Talisay Councilors Gab Villacin, Rolin Meliton and RJ Tuvilla;; and Murcia Councilors Jose Gomez and Belen Magbanua.
The next schedule of matches are on June 3 and 4 to be hosted by Talisay City, with basketball games to be played at the Talisay Gym and volleyball games at the Talisay Plaza Covered Court.*