Cong. Albee's Asenso Metro 3rd Assembly Sets Another First

Updated January 2, 2018
January 7, 2018
Despite the heavy downpour and the flooded grounds of the Rafael B. Lacson Memorial High School oval, leaders of Partido Asenso proceeded to the new venue of this year's ASENSO METRO 3RD GENERAL ASSEMBLY starting as early as 1:30 pm of December 21, 2017.
The leaders totalled 22,124 - all duly registered as soon as they boarded their respective buses, trucks, jeepneys, cars from the cities of Silay, Talisay and Victorias, and the municipalities of Murcia and EB Magalona.
For the first time in the history of the Third District of Negros Occidental, perhaps even in the whole of the province, this huge gathering of political leaders from the grassroots was realized despite the challenges of finding the venue to accomodate such huge number and the logistical requirements to mount the project.
The ASENSO assembly spearheaded by Congressman Alfredo "Albee" Benitez, Congressman Stephen "Caraps" Paduano together with the local government executives under the ASENSO party is scheduled yearly during December to celebrate thanksgiving and the Yuletide Season. This 2017, the convergence of all leaders from all over the Third District became a symbol of unity and an opportunity for all to confirm and reiterate their commitment to the vision of ASENSO.
Padayon ang Asenso! Asenso ko, katungdanan ko!
These were the buzz words and theme of the program that promptly started at 5 pm.
Vice-Governor Jose Eugenio "Bong" Lacson, Board Member Frederick "Manman"Ko, Talisay Mayor Neil Lizares, Silay Mayor Mark Golez, Victorias Mayor Francis Frederick "Wantan" Palanca", EB Magalona Marvin Malacon, and Murcia Mayor Andrew Montelibano led the participating officials who joined Cong. Albee and Cong. Caraps.
Special guest was Philippine Women's University president Dr. Francisco "Kiko" Benitez, younger brother of Cong. Albee who was unanimously endorsed as the next candidate for Third District Representative in 2019.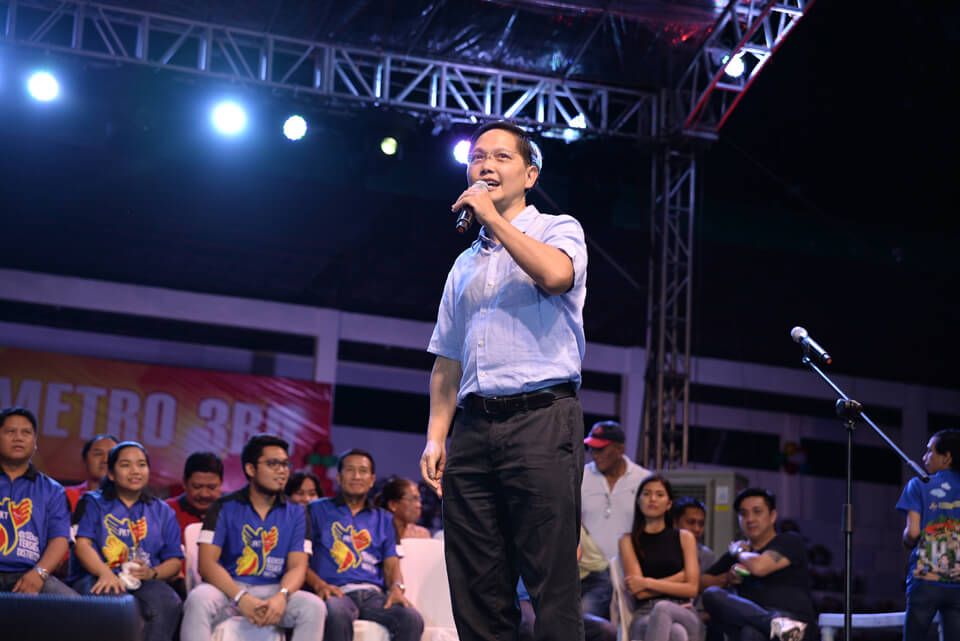 Highlight of the program was the call to commitment to ASENSO, led by the party officials.
The celebration was made complete by Jollibee packs for everyone, entertainment by singer-comedian K Brosas, comedian-magician Jeffrey Tam and singer Tammy, more than 2,000 raffle prizes, and fireworks that capped the program.
Cong. Albee rallied everyone to continue championing the mission of ASENSO which is unconditional service for others and the community, as he thanked all for their continued confidence and support for the party.*