Solar Technology For 3rd District Barangays


on Saturday, March 25, 2017
Harnessing solar technology for basic needs as water and electricity for households and the barangays, is among the major thrusts that Third District Representative Alfredo Benitez will focus on for his third and last term from 2016 to 2019.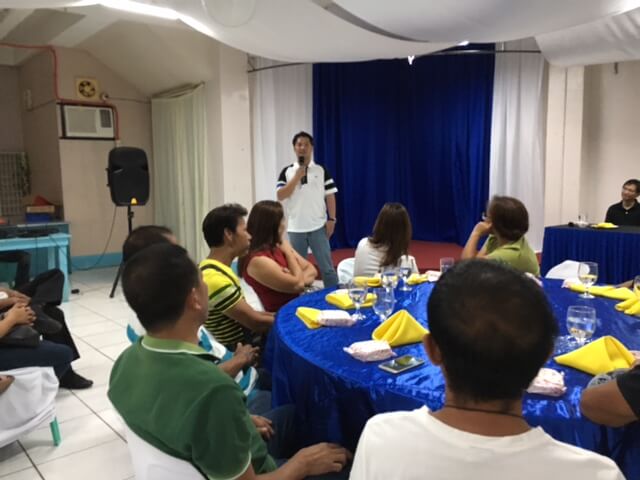 Cong. Benitez meets with EB Magalona municipal & barangays officials led by Mayor Marvin Malacon.
Recently, he made the rounds of his district , met with local officials and barangay leaders to re-evaluate priority needs covered in his I-HELP (infra-health & housing-education-livelihood-policy) Programs.
"There is a need to explore new ways, even new technology to help bring down costs in running households and barangay facilities, and harnessing solar power may provide some positive solutions," Cong. Benitez told the punong barangays in separate meetings held in Victorias, EB Magalona, Talisay and Murcia.
Currently ongoing are validation of on-ground data on households in all the 115 barangays of the cities of Victorias, Silay and Talisay, and the towns of Murcia and EB Magalona in order to align these with priority projects on potable water, power supply in households and street-lighting.
As he reiterated the announcement on the plan to postpone anew the barangay polls this October 2017, he urged all punong barangays to double their efforts on making sure of the effective and efficient implementation of projects and services for their constituents to ensure sustainable development.
Cong. Benitez also announced that his District Office has intensified registration of qualified members for the Negros Occidental Comprehensive Health Program (NOCHP) to allow residents in far-flung upland and coastal barangays to avail of the health services.
To date, the Third District leads in the implementation of NOCHP with 54,048 enrollees in the program and with a total of Php 32.5 M hospital endowments in the Teresita Jalandoni Provincial Hospital, Corazon Locsin Montelibano Regional Hospital and other government hospitals in the province.*