NOCHP: HEALTH CARE FOR ALL
The Third District continues to lead in the implementation of the Negros Occidental Comprehensive Health Program or NOCHP. The NOCHP enrolment update as of May 31, 2016 from the NOCHP Department of the Office of the Governor lists a total of 52,157 member-families or 260,785 individual members, making up 30.28% of the total province-wide membership of 172,197 families or 860,985 individual beneficiaries.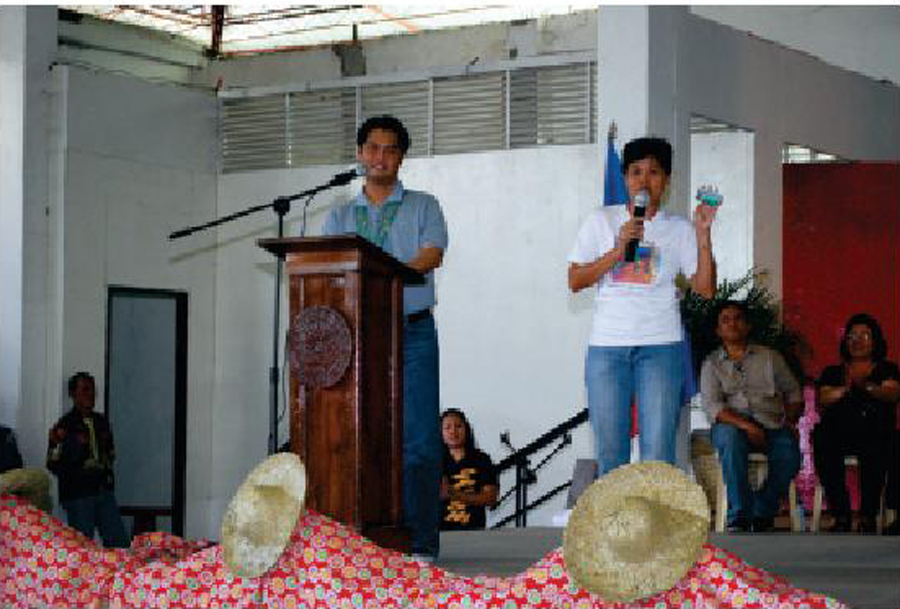 Cong. Albee led the distribution of NOCHP Cards in E. B. Magalona.
Silay City has the highest number of NOCHP members – 13,414 families or 67,070 beneficiaries. Victorias City follows with 11,166 families or 55,830 individual members. Talisay City has 9,439 families as enrollees or 47,195 beneficiaries while Murcia has 10,767 families or 53,835 individual members. The municipality of E.B. Magalona has an enrollment of 7,371 families or 36,855 individual members.