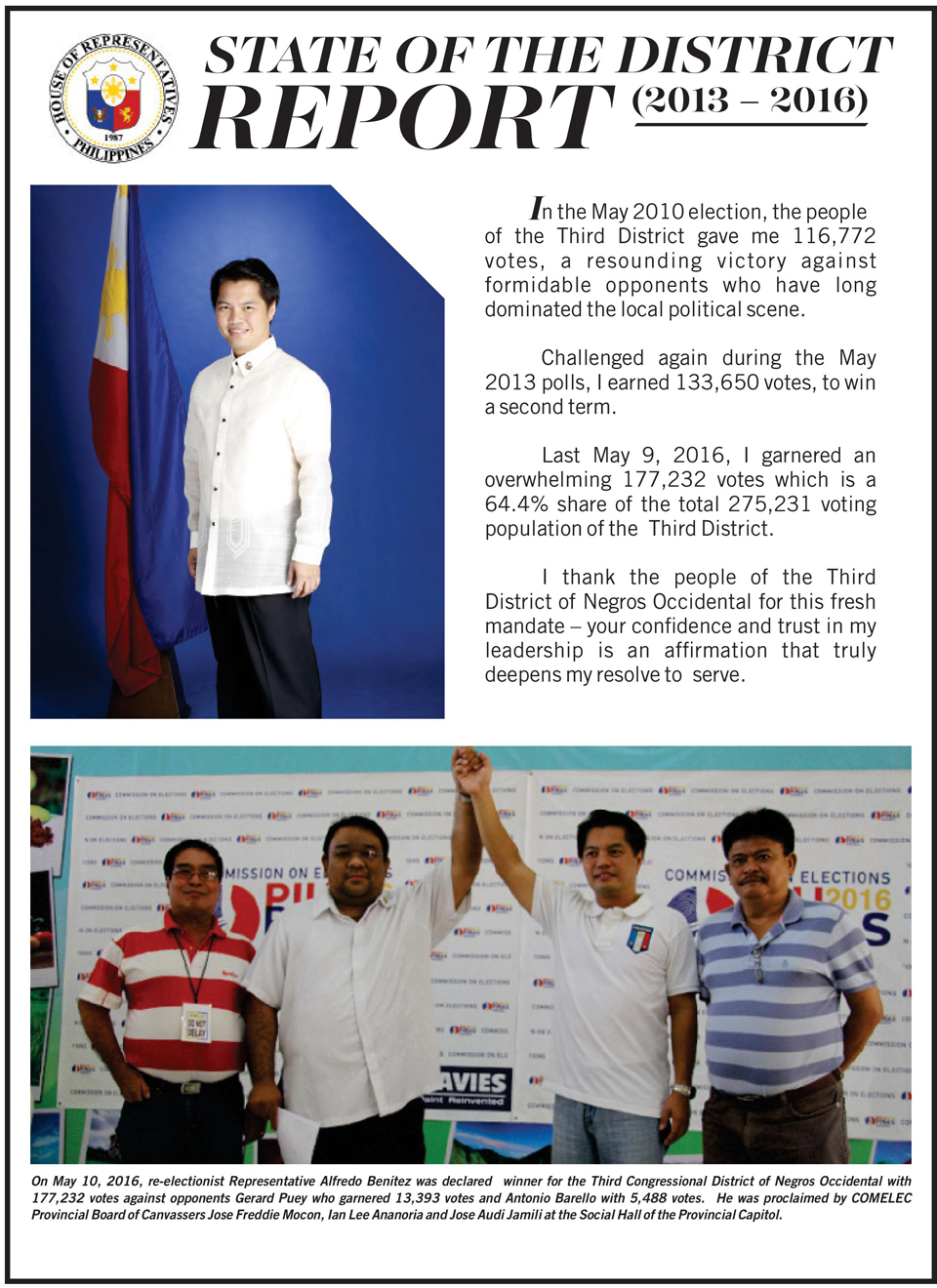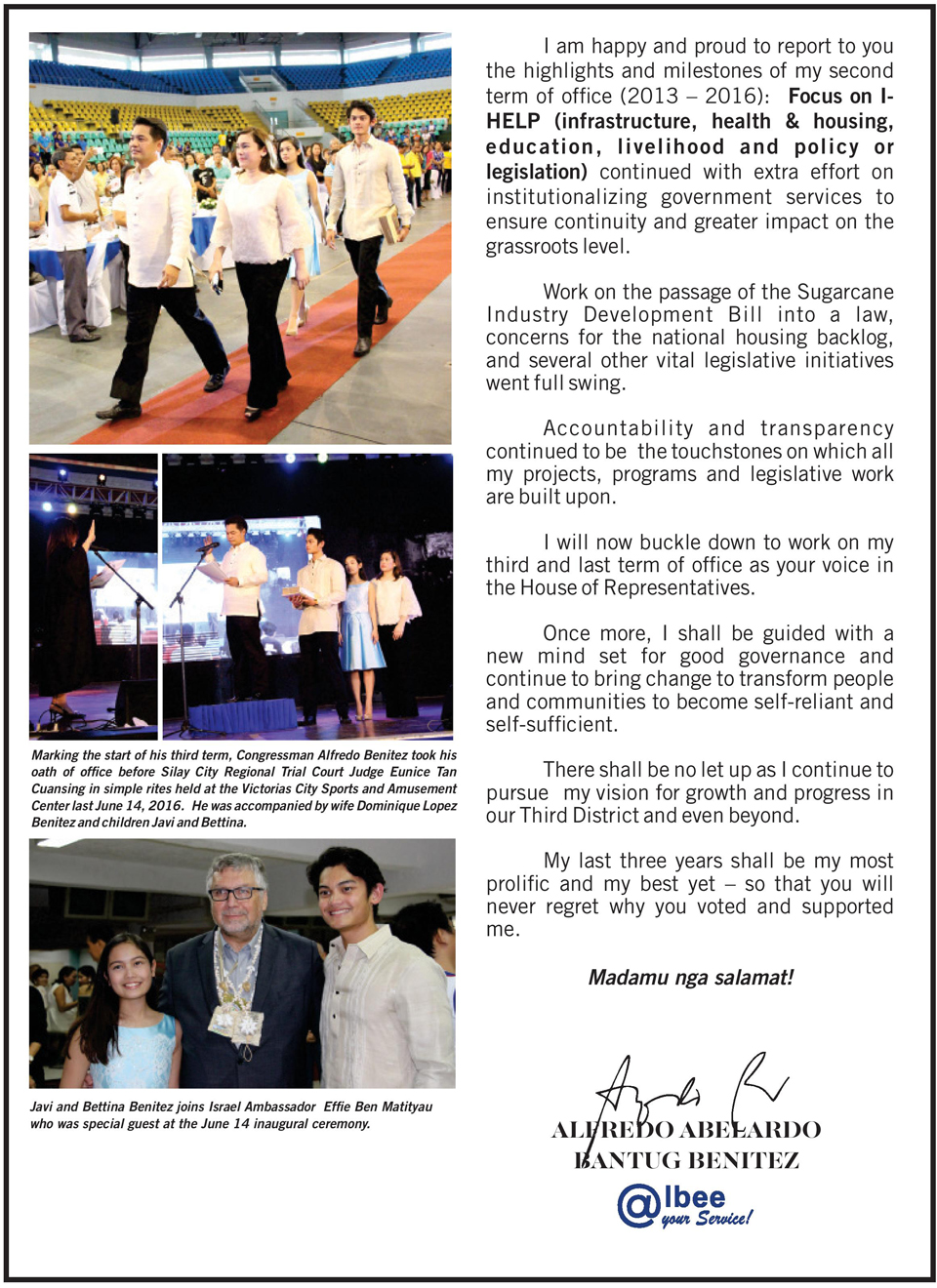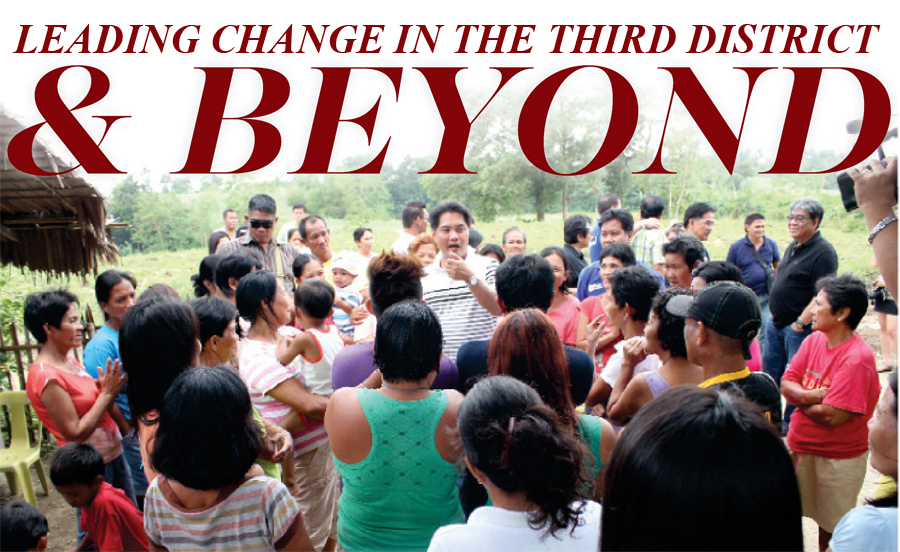 In 2010, Cong. Albee stepped into the Negros political arena with an advocacy for change – a new mind set for doing things, hoping to make a difference in the District he calls home.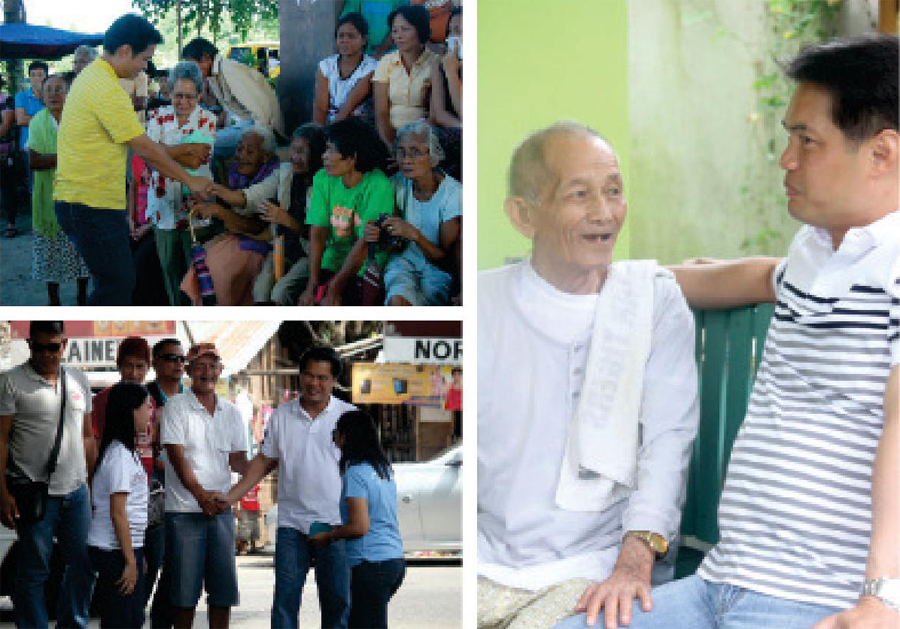 Though one of the youngest of the political scions in the province to join politics in the recent years, he brought with him a wealth of experience as a successful and astute businessman and entrepreneur, and as a respected civic leader and philanthropist.
Cong. Albee, a game-changer, has brought change to the Third District.
His first three years in public service have been years of many firsts with pioneering and trail-blazing programs and projects that have served as benchmark for many. Among these are the initiatives to launch the Universal Health Card concept, Brainsbee, Cyber-Libraries and the AlBoards, solar kits, and the sugarcane development bill.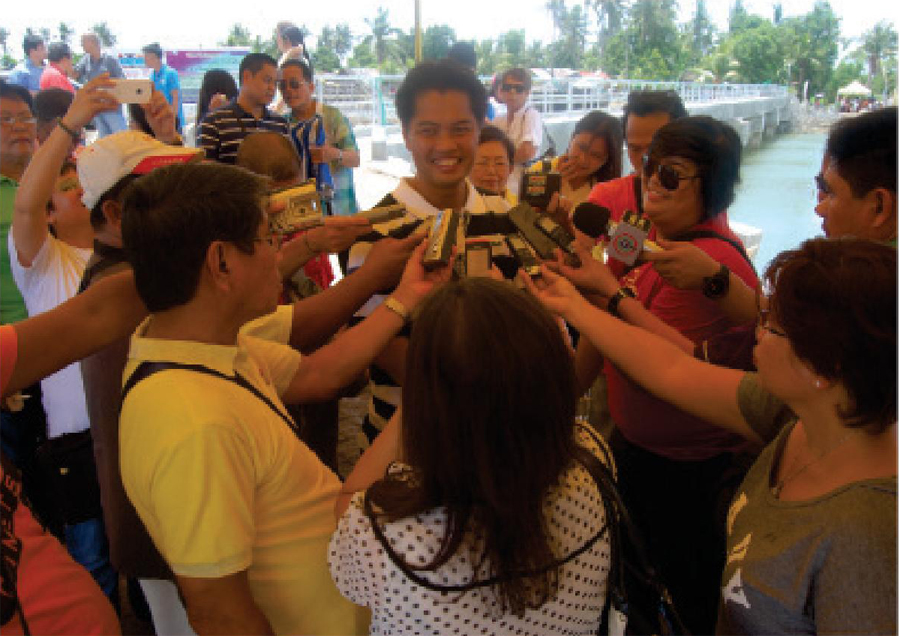 Cong. Albee's vision for change and transformation is anchored on innovation and thinking outside the box to provide integrated solutions to problems that hinder growth and development.
"-change for the better continues"

As he now buckles to work for his third and last term as Representative, he underscored the critical need to institutionalize programs especially on health,education, environment, housing and livelihood to ensure continuity of best practices, as well as effective and efficient systems.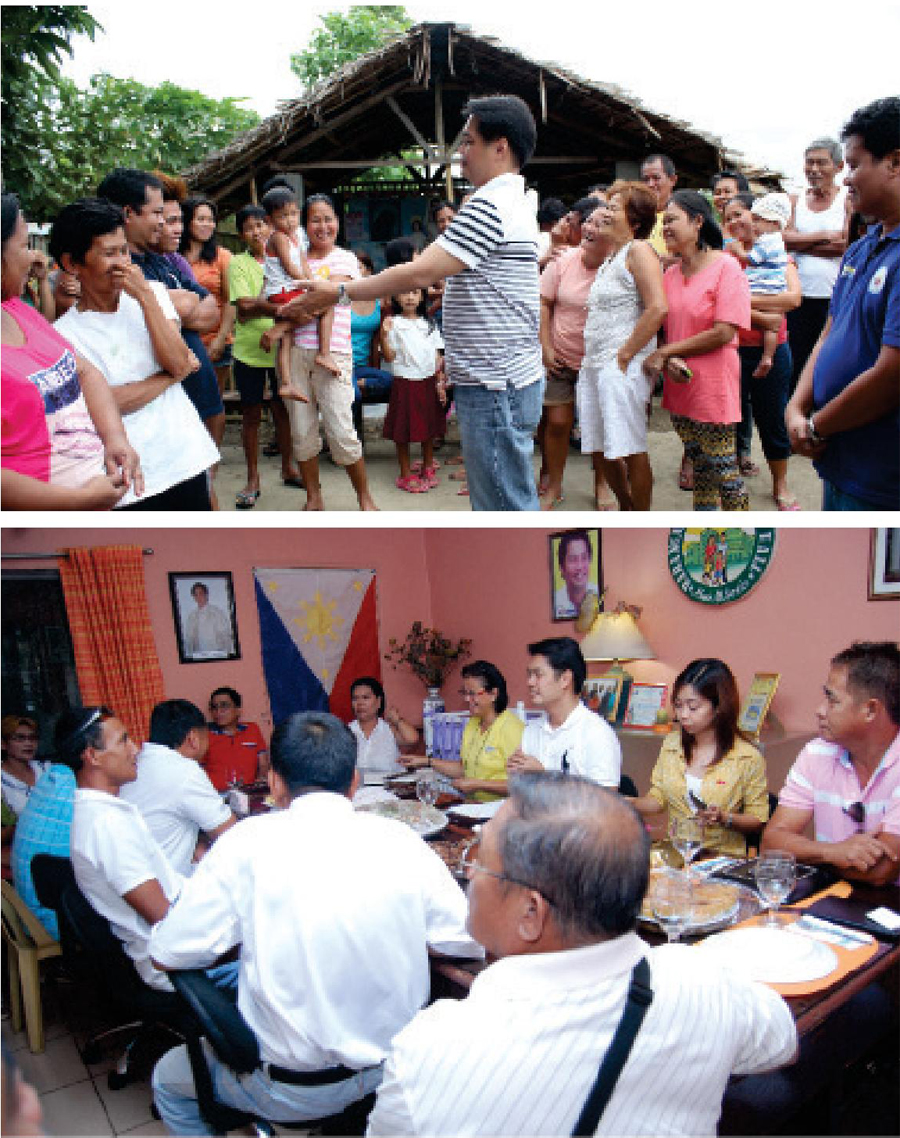 Among priorities for his third term are the BSAAR Phase II Project, the Imbang Malogo River Irrigation Project, the RORO Post Facility in Victorias City, intensification of the National Greening Project across LGUs, more developments at the Eco-Tourism Loop that traverses the Silay-Lantawan-Patag areas, and more farm-tomarket roads development.

He also emphasizes the urgency of starting to work towards self-reliance and self-sufficiency, stressing that the need to be liberated from the pattern of dependency on political patronage must be a serious effort by both politicians and the citizenry.
For Cong. Albee, his constituents in the Third District and even beyond – change for the better continues.*