BRAINSBEE NI ALBEE SA DISTRICT 3
On its fourth run in 2014, the district wide community-based academic competition, BRAINSBEE NI ALBEE SA DISTRICT THREE reached close to 15,000 youths in the 115 barangays of the District. Contenders from Victorias City made a clean sweep of all the golden trophies at the grand district finals, bringing home the glory and the prizes.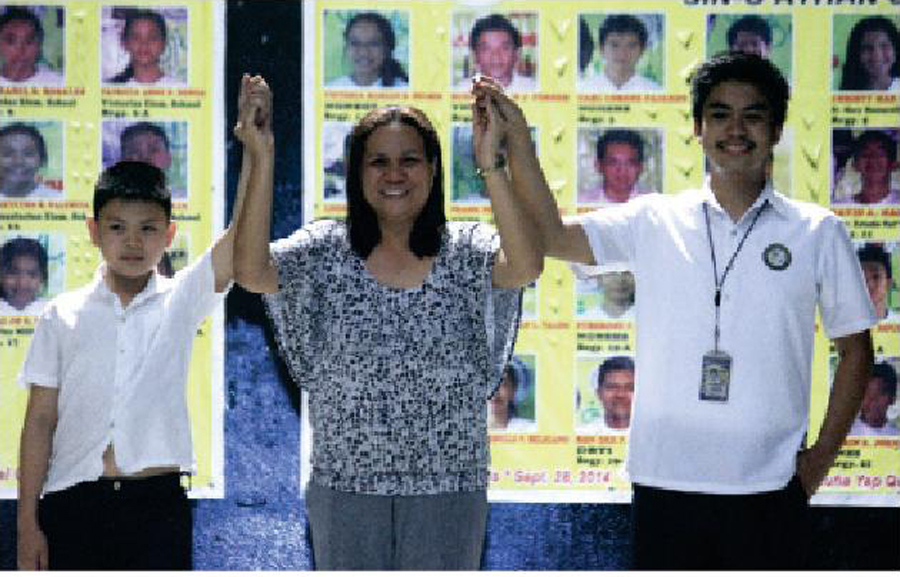 2014 Brainsbee Champion - Kenneth Berja; BBBFI executive director Mary An Dino; and Lindsay Joseph Martinez.
Named champion in the high school category for math and science was Lindsay Joseph Martinez of Barangay 7 and a senior student of the Negros Occidental National Science High School.
Best in spelling was Kenneth Berja of Barangay 13, a grade 6 pupil at the Victorias Elementary School.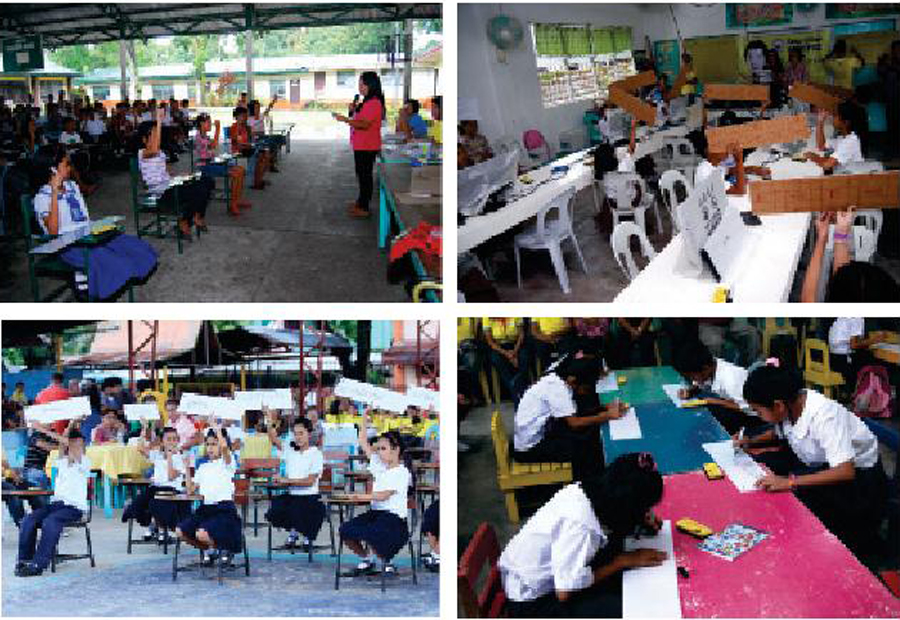 Brainsbee, a brainchild of Cong. Albee launched in 2009, is a community-based academic competition in spelling for elementary pupils and in science and math for high school students. All of the 115 barangays were invited to participate and send their best bets coming from the different public and private schools.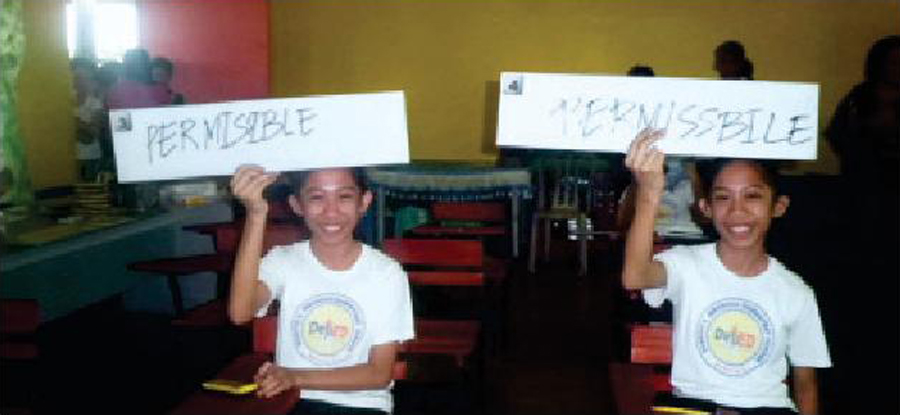 "Double delight". Twin pupils from a Murcia elementary school were among the Brainsbee hopefuls in its 4th run in 2014.
A first in the province and probably in the country is the unique idea of getting the barangay, the school and the family involved, from the barangay elimination to the city or town elimination and finally, the grand district championship round. Participants are given tokens. Winners in all rounds receive prizes.
In the district finals, winners and their respective coaches, schools and barangays are given awards.
During Brainsbee season, the whole community prepares – an opportunity for enhancing unity and cooperation, for learning and advancement, and also for fun and entertainment.*