CYBER EDUCATION
The e-classroom where high-tech touch screen devices are used by teachers to make learning more interesting and exciting for students, was pioneered in the Third District in Negros Occidental in 2010.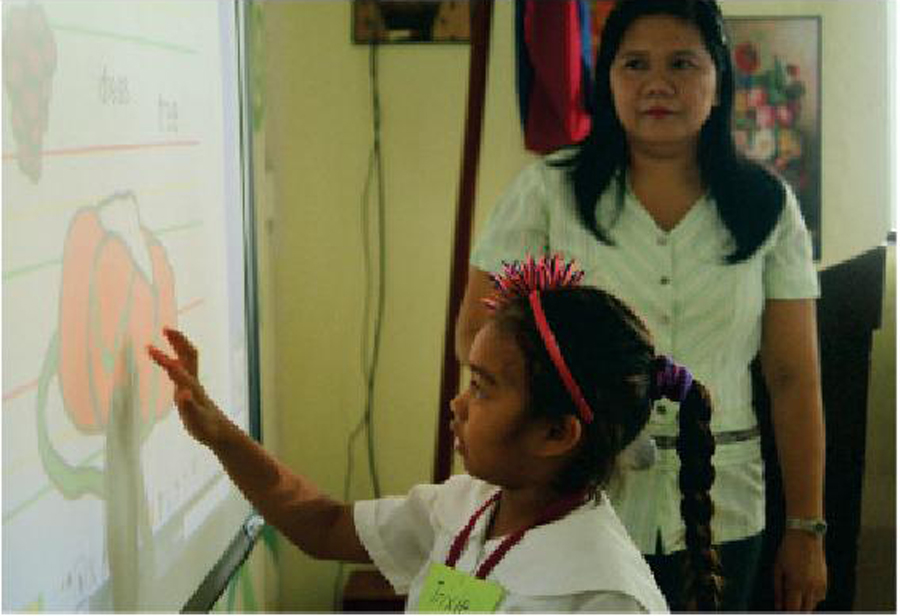 Cong. Albee introduced this new mind-set to the District – providing Alternative Learning Boards (ALB), computer sets and learning modules to public schools and trainings to teachers, and even improved connectivity in remote barangay schools.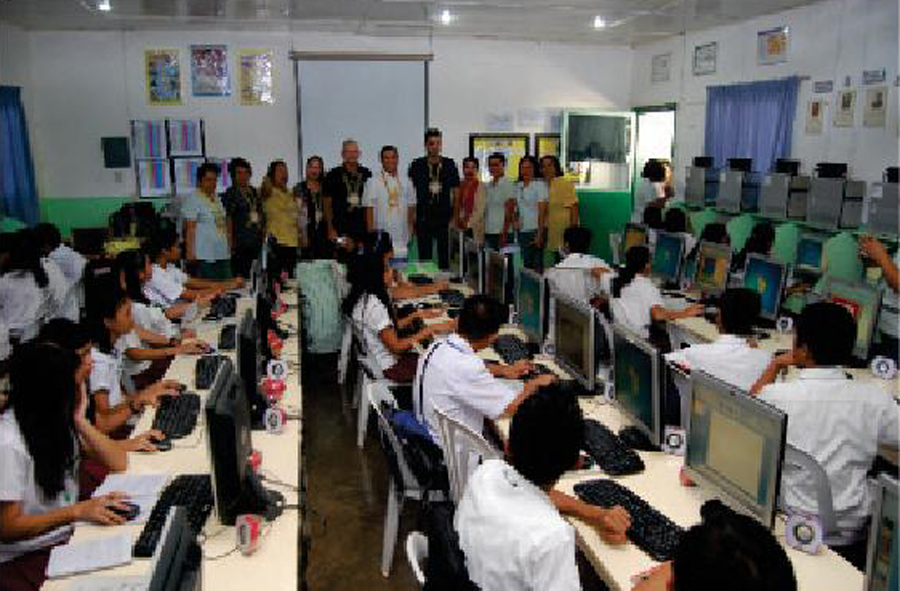 Victorias City Mayor Francis Frederick Palanca with Playtech VIPs Shmuel Weiss and Tomer Pszenica visited schools in Victorias that received donation of computer sets and the alternative learning board.
"If we teach our children the way we were taught yesterday then we are robbing them of their future," Cong. Albee quoted educator John Dewey in one of the turn-over programs in the District.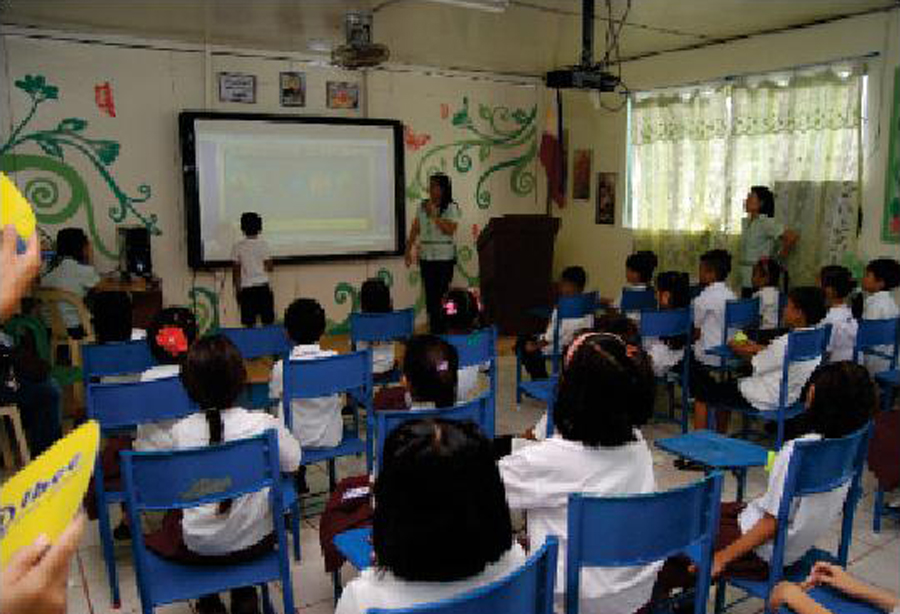 The positive impact of the use of the ALBs were immediate, Cong. Albee noted. At the Alejandro Yap Quiña Elementary School in Victorias City, one of the first schools where the interactive learning board was introduced, performance of schoolchildren on basic elementary subjects have been monitored to have greatly improved through the National Achievement Test (NAT) records for school years 2011-2012 and 2012- 2013.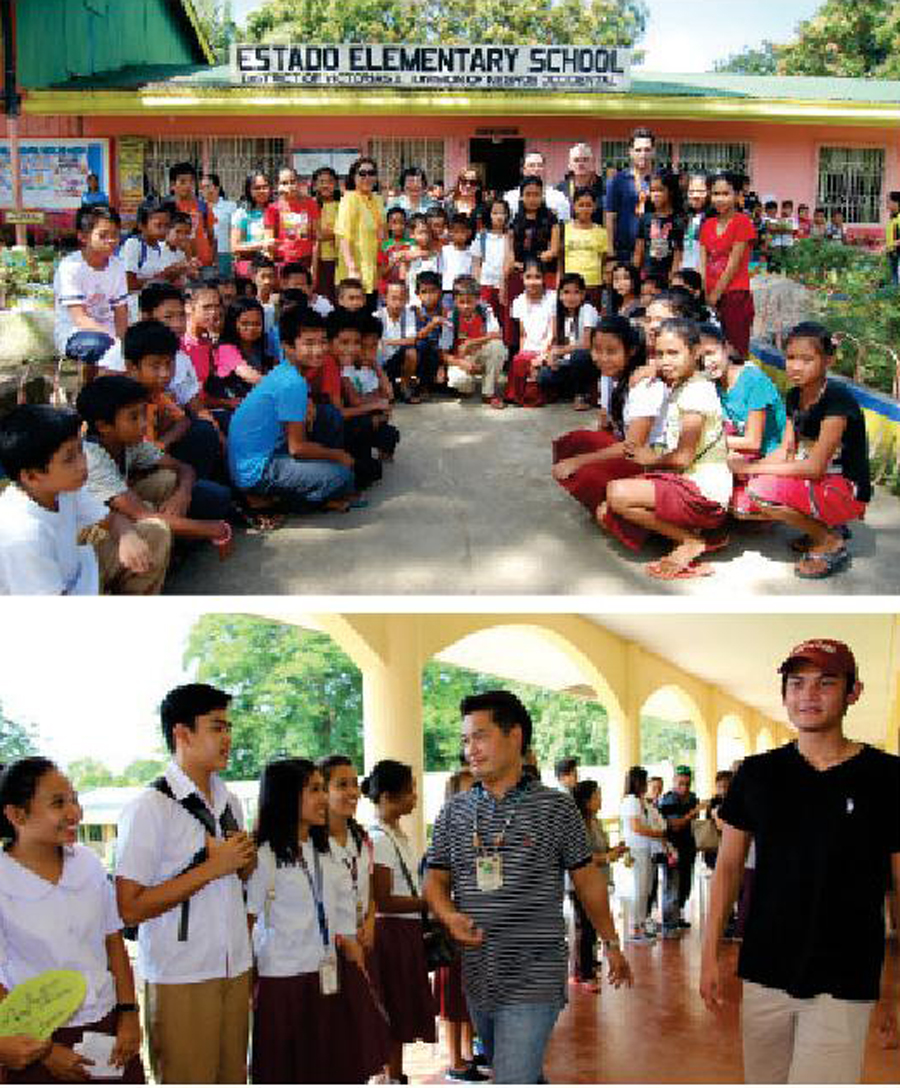 In another public grade school in E.B. Magalona, the drop-out rate and attendance record of pupils were reported to have improved.
Cong. Albee had mobilized support from various sectors. To ensure the continuity of the upgrading of computer skills of teachers who have underwent trainings in 2010 through 2013, the Betty Bantug Benitez Foundation continues to run the Cyber Libraries in Victorias and Silay.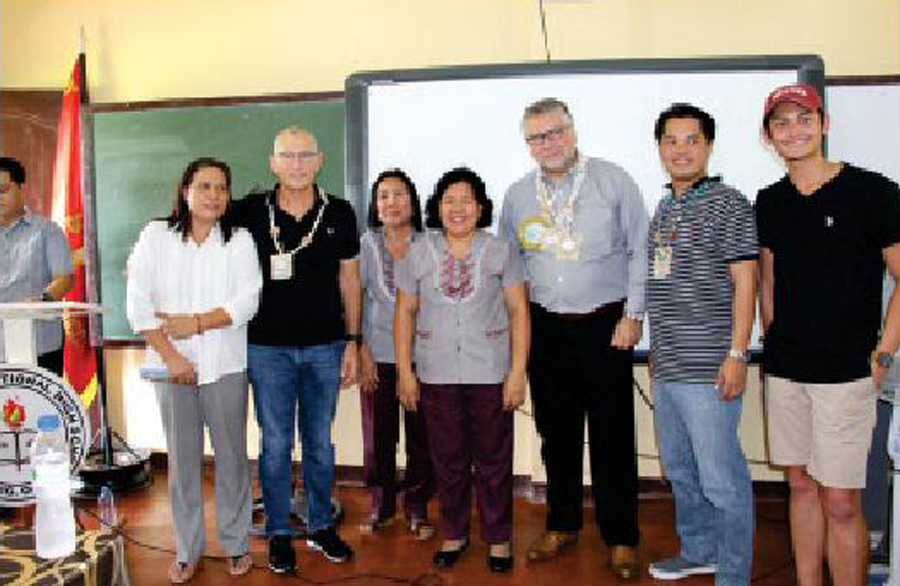 At the EB Magalona National High School turn-over program – (left to right) Betty Bantug Benitez Foundation executive director Mary Ann Dino; Playtech official Shmuel Weiss; host- teachers; Israel Ambassador to the Philippines Effie Ben Matityau, Congressman Albee Benitez, and his son Javi.
These C yber Libraries are open to constituents from all walks of life, who desire access to information technology education.
In December 2013 under a tripartite agreement with the Department of Education, Betty Bantug Benitez Foundation and the Paragon International Customer Care Ltd., twenty (20) public schools in Victorias City received an educational package of Interactive Whiteboard and 200 units of desktop computers.

In early 2014 , another tripartite accord was forged with Playtech Inc., a leading global software developer, Department of Education and Betty Bantug Benitez Foundation. Playtech provided funds for procurement of the equipment; DepEd to ensure alignment of the program and monitor performance ; and BBBF to implement and manage the program on the ground level. Thirteen (13) public schools were initial beneficiaries.
In 2015, the program expanded with the entry of the Pass It Forward Foundation, an international non-government organization. Fourteen (14) more public schools in the District received ALBs. A total of 272 desk top computers were also donated to another 13 public elementary and high schools. Last June 2016, twenty (20) ALBs were turned over to recipient-schools in a simple ceremony held at the E. B. Magalona National High School, one of the recipient-schools. The program was attended by Israel Ambassador to the Philippines Effei Ben Matityau and Playtech executive Shmuel Weiss.
Cong. Albee recognizing the need to institutionalize the cyber-education program to fully reap its limitless potential and benefits, filed a bill to ensure utilization of information and communication technology (ICT) nation-wide in the primary, secondary and tertiary education levels.
The Cyber-Education Bill seeks higher education standards with the use of ICT. It proposes at least one e-classroom in every school in the country.
Cong. Albee affirms the role of education in ensuring the country's growth, "Our schoolchildren have vast potentials and are poised for success. We only have to provide them the means and opportunity, and they – our future- will do the rest."*