NOCHP: HEALTH CARE FOR ALL
The Third District continues to lead in the implementation of the Negros Occidental Comprehensive Health Program or NOCHP. The NOCHP enrolment update as of May 31, 2016 from the NOCHP Department of the Office of the Governor lists a total of 52,157 member-families or 260,785 individual members, making up 30.28% of the total province-wide membership of 172,197 families or 860,985 individual beneficiaries.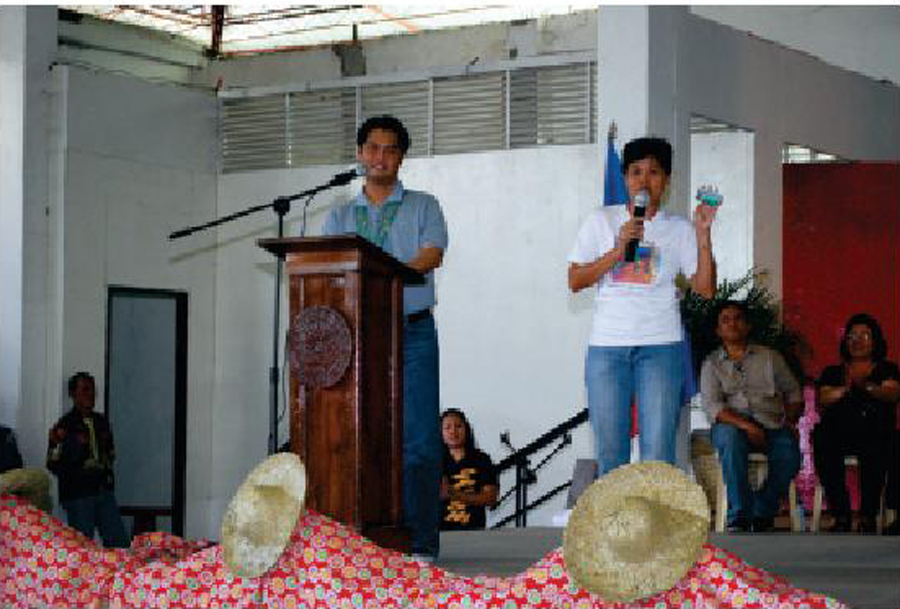 Cong. Albee led the distribution of NOCHP Cards in E. B. Magalona.
Silay City has the highest number of NOCHP members – 13,414 families or 67,070 beneficiaries. Victorias City follows with 11,166 families or 55,830 individual members. Talisay City has 9,439 families as enrollees or 47,195 beneficiaries while Murcia has 10,767 families or 53,835 individual members. The municipality of E.B. Magalona has an enrollment of 7,371 families or 36,855 individual members.
The NOCHP Update on availment of services lists the Third District with a total of 65,902 patients or 38.30% of the province-wide total of 172,050. The availment of the Third District is covered by a total cost of Php 34.67-M or 39.62% of the total Php 87.5-M availment cost. Installed in the Teresita Jalandoni Memorial Provincial Hospital and the Corazon Locsin Montelibano Memorial Regional Hospital are Help Desks manned by District Office staff to assist constituents and to ensure that NOCHP members have continued access to free out-patient care or consultation with full course treatment medicines, and subsidized in-patient care.
The Third District Help Desk also assist indigent constituents avail of the PhilHealth Point of Care Program.
The concept of a Universal Health Card and its institutionalization to ensure continued, consistent and efficient delivery of health services most especially to the poor has always been a top priority for Cong. Albee. His goal when he started his first term was to change the mind-set of constituents who have always depended on public officials for financial aid especially during medical emergencies.
With synergy and cooperation between the Negros Occidental Provincial and all the Congressional Districts in the province, the program was launched in 2010. Cong. Albee and the Third District have, since then, given all out support and have continually led in the implementation of the program.*