on Mon, 11/07/2016
BY GILBERT P. BAYORAN
The search for heroes continues, 118 years after the bloodless Cinco de Noviembre revolution that freed Silaynons from more than 300 years of Spanish domination.
Rep. Alfredo Benitez (Neg. Occ., 3rd district) in his message that was read by Mayor Mark Golez during the Cinco De Noviembre celebration Saturday in Silay City, said that in the modern age of technology and information, "We look up to modern heroes as the ones who have a strong sense of charity, justice, humility and morality".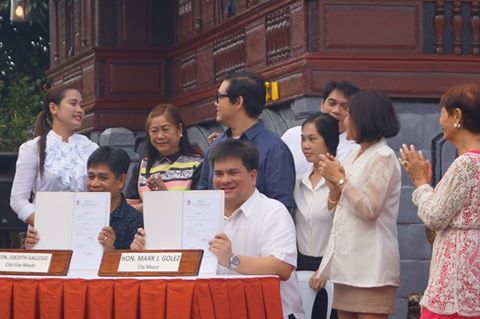 Silay Mayor Mark Golez and ViceMayor Joedith Gallego sign the City Tourism Code.*