Talisay cagers, spikers post wins in Albee Cup


June 6, 2017
Host Talisay City registered multiple wins in basketball and volleyball during the weekend to establish an early lead in the team standings of the 3rd Albee Cup Inter-LGU Sportsfest during the second weekend of the tournament.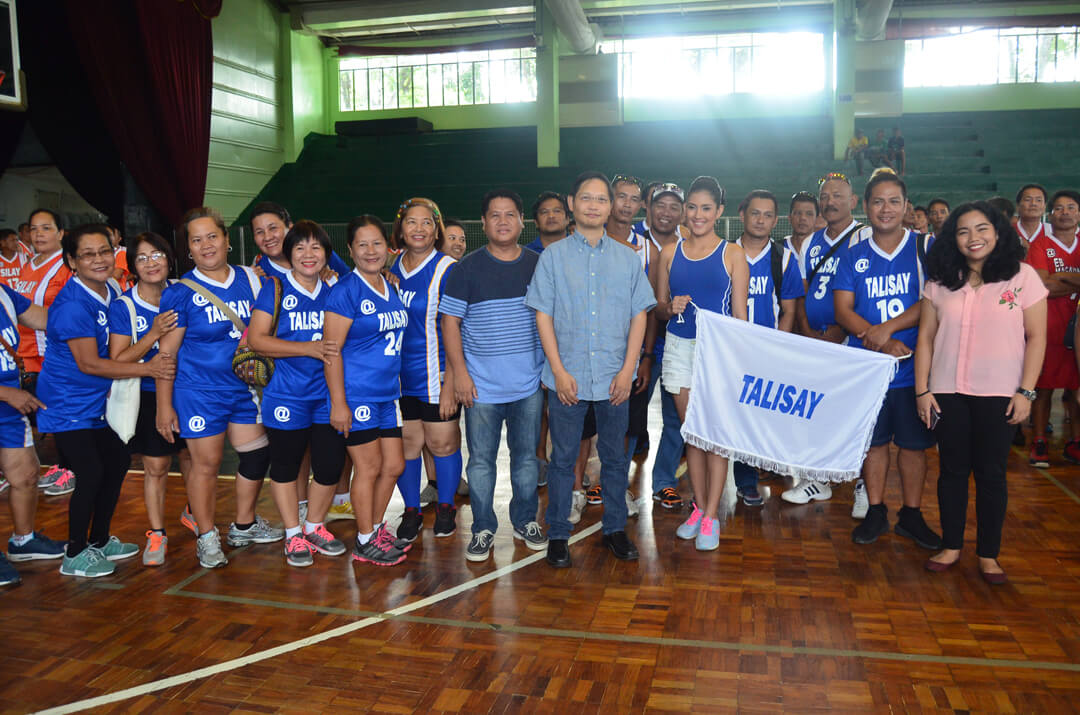 The Talisay 3rd Albee Cup Team led by Councilors Rolin Meliton and RJ Tuvilla flank Dr. Francisco Benitez who was guest speaker at the Inter-LGU Sportsfest opening.
In 39 below basketball, Talisay beat Victorias on Saturday then dealt Silay the same fate the next day. Talisay also prevailed over Murcia and E.B. Magalona in 40 above basketball.
In men's volleyball, Talisay once again beat the team from E.B. Magalona, while its women spikers yielded to the Saraviahons and the Silaynons.
Regaining their winning form in 40 above basketball, Victorias beat E.B. Magalona Saturday and Murcia the next day.
Victorias also beat Silay in men's volleyball and prevailed over Murcia in the women's category.
Murcia managed to post three wins in the tournament by beating Silay in 40 above basketball and men and women's volleyball. The Murciahanons, however, yielded to E.B. Magalona in men's volleyball.
The Silay team snatched a win in 39 below basketball over E.B. Magalona, and in women's volleyball against Talisay.
The third weekend of the tournament will be held at the Murcia gym and plaza covered court. Finals and championship games are scheduled on June 24 and 25 in Victorias City.*
The Talisay City Team with Dr. Franciso Benitez, brother of Negros Occidental 3rd District Rep. Albee Benitez.*