EDUCATION SUMMIT
The objective of the 1st Education Summit in January 2014 held in Bacolod City was alignment of the needs of the local education sector with the support from the national government. Public school administrators, principals, teachers and stakeholders from all over the Third District reported on the status of facilities, capabilities as well as pressing needs and problems.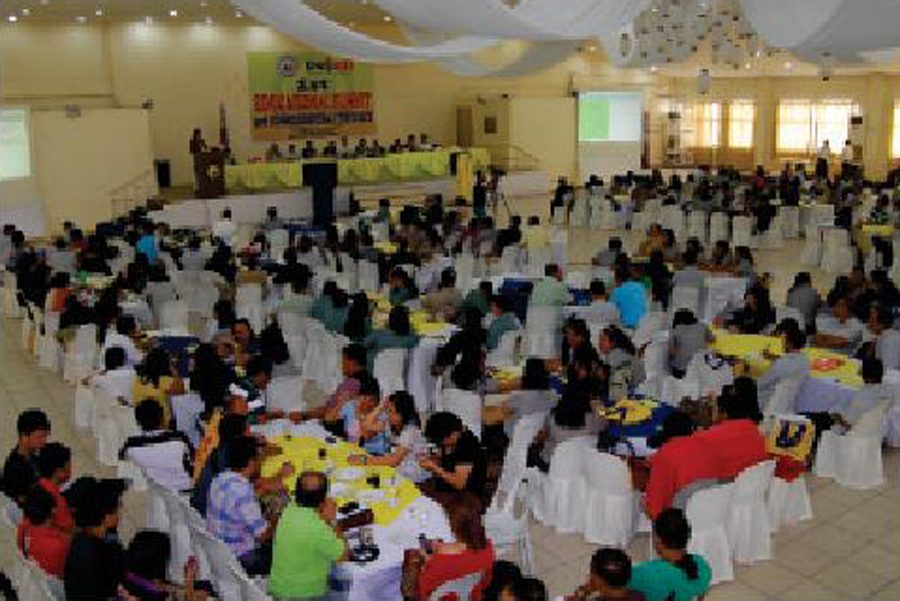 Participants and guests at the 1st education summit held January 2014 in Bacolod City
Cong. Albee initiated the holding of an education summit to assist the education sector consolidate a status report on current situation and needs so that his office can better plan for programs that will address issues and concerns.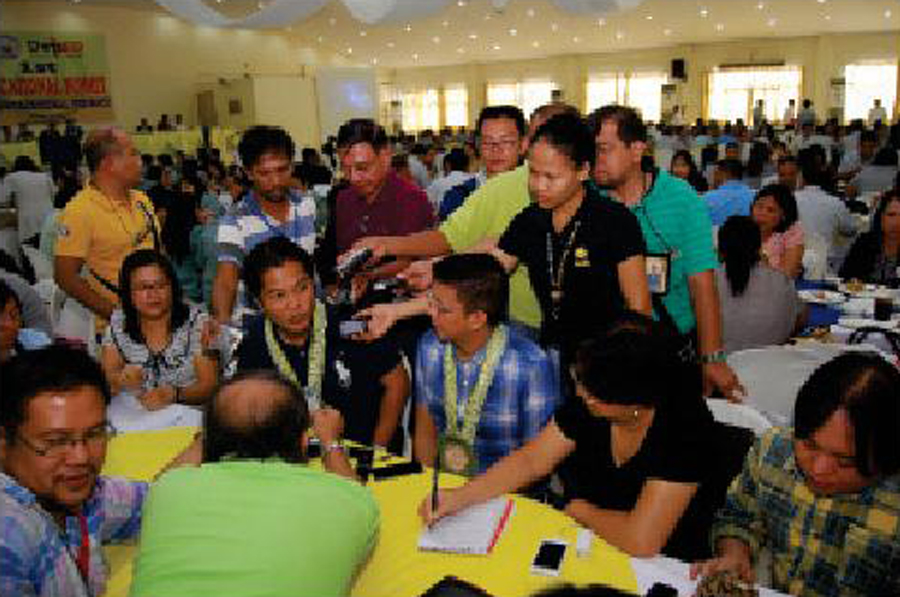 Local media interview Cong. Albee and Senator Chiz Escudero during the 1st Education Summit
Close to 300 educators and local executives gathered for the 1st Summit that was attended by Senator Francis Escudero and Education Undersecretary Mario Deriquito.
Convergence with other government agencies that impact on education was the highlight of the 2nd Education Summit in June 2015 that Cong. Albee once again, fully supported.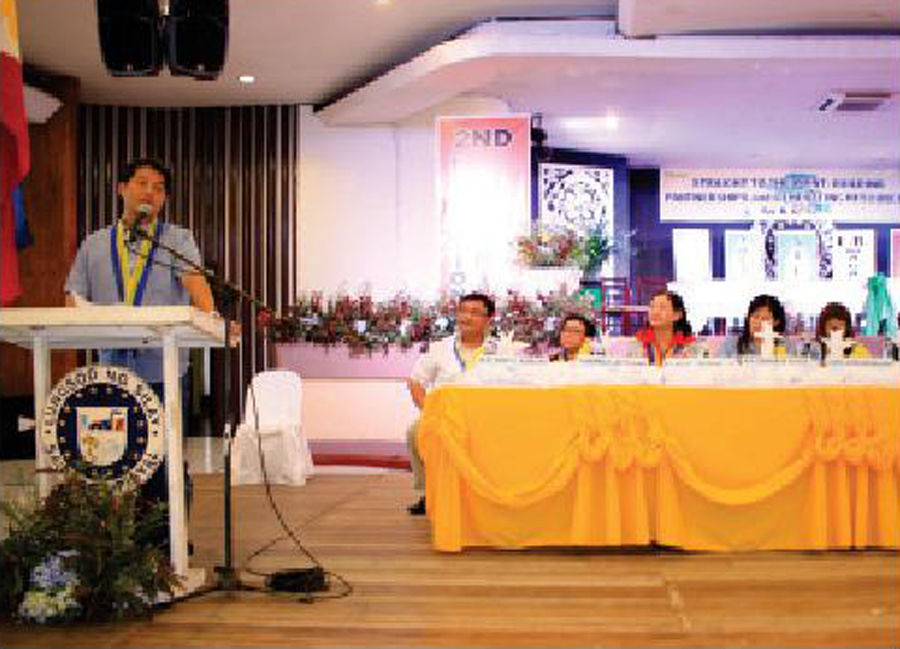 Cong. Albee addressing guests and participants of the 2nd Education Summit in June 2015 in Silay City
Held in Silay City with the theme "Straight to the Point: Building Partnerships and Generating Resources for K to 12", the Summit discussed issues and problems beyond the classroom shortage and lack of teachers as representatives of various national and regional agencies faced more than 250 school heads and teachers of the Third District.
Among offices represented were the Department of Public Works and Highways (DPWH), Department of Social Welfare and Development (DSWD), Department of Labor and Employment (DOLE), Department of Interior and Local Government (DILG), and the Technical Education Skills and Development Authority (TESDA).
Cong. Albee during the 2nd Summit, underscored his role of ensuring that issues and concerns will be properly reported and discussed and that solutions can be reached through cooperation, synergy and convergence.*